Career Development
---
Emory graduate students in all fields pursue a diverse range of important careers, including careers in academia, business, government, the non-profit sector, and healthcare. We believe it is important to begin building skills and planning for these career options throughout your time at Emory. 
LGS-PDCP offers a range of trainings and programs throughout the year to support graduate students' career development. The best way to get started with your career development is to engage in self-assessment, career exploration, skill-building, and managing the job search. 
Click on one of the areas below:
Self-Assessment 
One way to begin the career development process is with self-assessment. Take stock of your interests, strengths, and values, and think about your professional goals. Ask yourself questions that can help you develop focus in your job search, such as: 
What do you enjoy most about your graduate program? Your research? Your teaching?

 

What are you doing when you feel most fulfilled or stimulated?

 

What topics are you most drawn to in your field? Outside of your field?

 

What are your biggest strengths?

 
A formal assessment tool such as Clifton Strengths or MBTI can help you start to answer these questions in a systematic way. Our Career Coaches can help guide you through the use of these tools and can help you develop and articulate a strong sense of what is most important to you. You can make an appointment with a Career Coach here. 
 
Individual Development Plan (IDP) 
One way to use your self-assessment to plan to achieve your professional goals is through an Individual Development Plan or IDP. An IDP is a tool to help you think strategically and intentionally about how you use your time while in graduate school. Many IDP tools are available, but we recommend the following tools for graduate students in the Laney Graduate School. Additionally, some LGS programs utilize an IDP that they have developed specifically for you; contact your DGS if you have questions about your program-based IDP.  
ImaginePhD: A Career Exploration and Planning Tool for Humanists and Social Scientists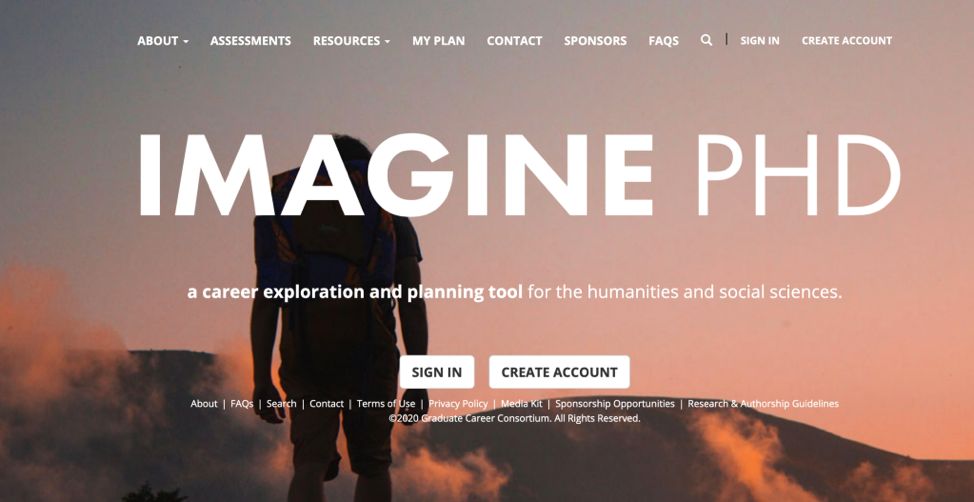 ImaginePhD is a career exploration tool for humanists and social scientists. You will find assessments to help you think critically about your interests, skills, and values, resources to explore diverse career paths, and a planning tool to help you set and stick to professional development goals. 
ImaginePhD is a free resource. To access the tool, visit the ImaginePhD website and create an account. 
MyIDP: A Career Exploration and Planning Tool for Scientists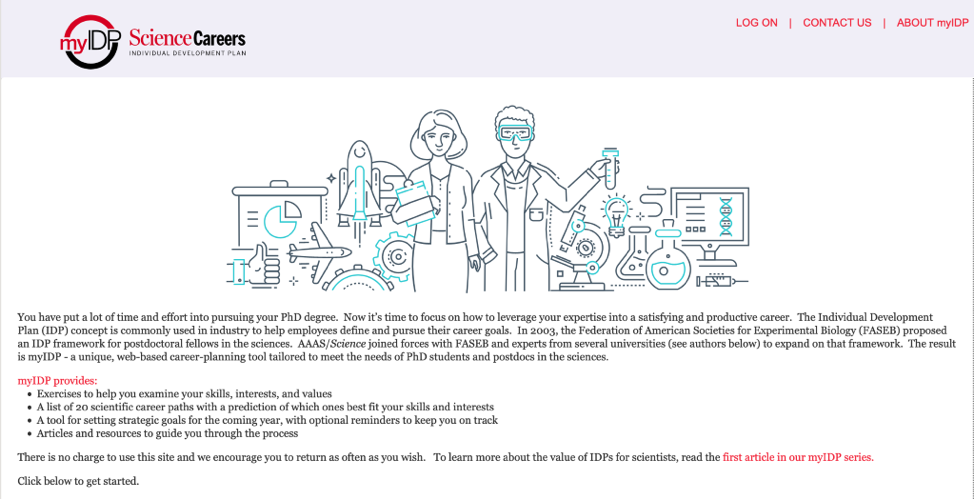 MyIDP is a career exploration and planning tool for scientists. The tool features self-assessments of your interests, skills, and values, career exploration resources to help you think about the diverse careers available to individuals with advanced degrees in the STEM fields, and a career planning tool to help you set professional goals to work toward while you are in graduate school. 
MyIDP is a free resource that is accessible through ScienceCareers. To access the tool, visit the MyIDP website (Links to an external site.) and create an account.